How is the graduate program structured?
Each program (whether English, Mathematics, Science, or Social Studies) runs for one full academic year and two summers. Students begin in the summer, complete two semesters of classroom and field work in the following academic year, and finish during the next summer. Successful graduates will earn certification in their designated subject area as well as certification in English as a Second Language (ESL).
Is financial aid available?
Yes, all students are eligible for financial assistance.
Students can apply for financial aid (grants and loans) as they might in any graduate program. There are also a number of program-specific scholarships available to help students defray educational expenses.  All candidates are eligible for a loan forgiveness program offered by the School of Ed if they commit to teach in a Wisconsin school district after graduation. More information can be found on the Financial Aid page.
How much does the program cost?
The program consists of two full-time summer sessions and two full-time academic semesters (fall and spring). Cost information can be found on the Tuition and Fees page of the Graduate School website.
Will I be able to work while I'm in the program?
Unfortunately, due to the intensive nature of the field-experience and course sequence, it's unlikely that you would be able to work while you're in the program. It's a full-time commitment. The weeks are filled with teaching during the days and courses in the evenings, and during your free time you'll most likely be doing outside of class preparation.
Is it harder to find a teaching job with a master's degree?
No. The increased compensation that teachers with advanced degrees earn has not been found to be a disadvantage in the job search. Even in competitive job markets, students with dual certification in their subject area and in ESL are in high demand.
Do I need to take any education courses to qualify for admission to the program?
Not at all. Although students sometimes find taking courses within a school of education useful in helping them determine if teaching is the career path for them. Also, earning education credits may give you a leg up in the admissions process. Taking these classes is one way to demonstrate your interest and commitment to a career in teaching. Current undergraduates at UW-Madison might want to check out the certificate programs in Education and Educational Services and Educational Policy Studies. These are programs of courses that essentially serve as minors in education (but without teaching certification).
Do I need the GRE?
No, the GRE (or a nationally normed academic exam) is only needed if GPA is below a 3.0. You will be directed to take it if needed.  We have no set cut scores at this time. The scores are used as one element in a range of comparable data. ​
May I add other certification areas to my license?
Yes, this may be done in two ways.  One, fulfill the content standards of additional areas within your certification field. Two, by earning a passing score on a content exam in a certification area within the same age band. For details, see the .pdf regarding secondary areas on the Wisconsin DPI website.
Where do I send my Official Transcripts?
You will be prompted to submit an unoffocial transcript in your online application. If recommended for admission by the Department, you will receive a request for your official transcripts from the Graduate School at that time. Send official transcripts or academic records from each institution attended to the Graduate School at the address below.
UW–Madison Graduate School
Office of Admissions
217 Bascom Hall
500 Lincoln Drive
Madison, WI 53706
Do not send transcripts to the Department.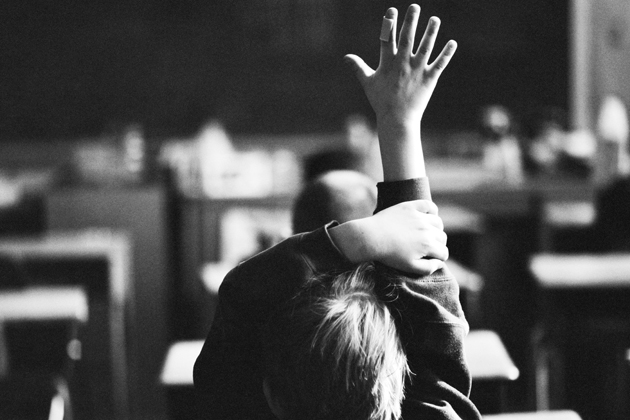 For COVID Related Questions – please visit: