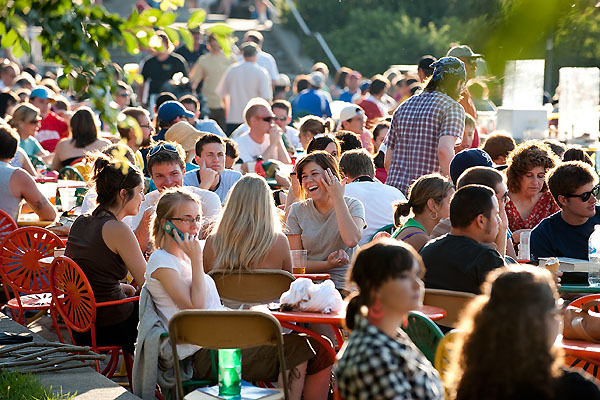 If you will be ready to start the Program during the Summer of 2021, please submit an application through UW-Madison Graduate School.
If you are planning for future years, note that applications open for the following-summer starting around the second week of July. Candidate applications received prior to December 1 will be reviewed for priority admission. Applications received after December 1 will be reviewed as space allows.
​
For details, see our Admissions Requirements and subject-area specific Prerequisites. Also see our Application Timeline.
Information required at this step includes the following:
Autobiographical data
Transcripts – documenting undergraduate degree from an accredited college
International Applicants – TOEFL score 92/120 and proof of funding
Statement of purpose – open-ended format, usually not to exceed one page.
Resume (or short CV) – listing your academic and professional experience as well as any other information that might be helpful to us in evaluating your application. (No specific format is required, but it should not exceed two pages in length.)
2 letters of recommendation – up to 3 are allowed
Supplemental Application: This section includes open-ended prompts requesting:

GPA from your last 60 credits, and an opportunity to share extenuating circumstances if you feel the number does not adequately reflect your academic abilities.
a brief summary of your previous work with adolescents, educational settings, and/or speakers of languages other than English. (Experience in these areas are not required, but are helpful in determining your readiness for the Program.)
In essay format, answers to 3 prompts specifically tailored to your subject area.
Please note:
Be certain you select "Summer" as your Term of Admission in the Graduate School online application.
The UW Secondary Education MS Program admits new students only for the "summer" term.
Be certain you select Curriculum and Instruction MS – with your specified content area.  This includes secondary education in English, Mathematics, Science or Social Studies.
Students may only be enrolled in one subject area. Candidates may apply for multiple areas but will have to select one prior to enrollment.
Please read the Graduate School's Frequently Asked Questions (FAQ) before completing the online application.

Step 2: Internal Review 
After your Graduate School application is completed, program staff will review and verify the documents submitted.  Each application file will be reviewed by a content team of specialists.
This team will review content background, academic readiness for the program and previous experience with adolescents &/or teaching to make a recommendation regarding acceptance into the program.
Step 3: Communication and decisions
After the internal review an email will be sent to you regarding the overall recommendation of the program.
    If the application submission is prior to Dec 1, it may take until Dec 20 to receive a recommendation notice.  If the application comes in after Dec 1, determinations usually take a month to process.
If the recommendation is favorable, the UW Graduate School will make a final decision on the application.  Official transcripts need to be submitted if the candidate has a degree or transfer credits from an institution other than UWMadison.
If the recommendation is not favorable, a letter will be sent outlining the concern or issue. When applicable, candidates may be offered an opportunity to remain on a "wait list," as future spots become available.
​PLEASE REMEMBER: Early applicant review is done for all applications received prior to DECEMBER 1st.
We will review applications after Dec 1 as space allows.